Step Into Yourself…
Journey with me through the Inner Self. ~ Soul Insight Coming Soon!
Counseling for Women
~Sound Familiar?
Over focus on how your body looks instead of how it functions
Trouble making informed decisions and trusting your intuition
Self-judgment, such as thoughts of being lazy for needing to rest
These are many of the common experiences that women go through in life as they seek to become the best  they can be.
~Does it feel safer to simply be alone and depend solely on yourself?
~Do you want to connect with people and form deep relationships, but feel too afraid to get close?
Learning to be true to yourself and have authenticity  in the way you approach life can be rewarding and  validating. Seeking guidance and support as you explore these issue can be invaluable as you work to ward becoming your best self.
~Are You A Mom Needing Support?
Are you constantly second-guessing the decisions you make for your children?
Do you feel guilty about not spending enough time with your spouse or kids?
Women's issues are unique in the way that the female brain is hard-wired. Women approach life very relationally. They seek approval from others, sometimes at the cost of their own self and needs. Learning to strike a balance between caring for others and caring for oneself is an important component in a woman's happiness. Discovering one's authenticity and confidence to be all that they can be is an exciting and important part of life's journey.
Contact me now for a free 15 min. phone consultation. You Can Be You Again!
I'm just not sure…
I have old issues in my life that are unresolved and I also have current demands that I need to address. I don't even know where to begin in counseling.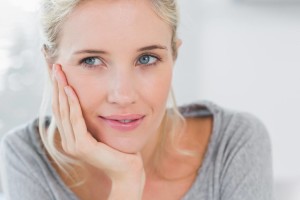 You don't need to know where to begin in order to embark on the journey. Counseling will help you organize your thoughts around what you want for yourself and what you hope to accomplish. We will start by identifying what is troubling you now and work from there to identify older experiences that may have contributed to the way you feel and behave now. Together we can identify what is important to you and where you may feel lost. Sometimes the objectivity of counseling is exactly what is needed to find a compass for direction.
In addition to providing a safe and supportive environment I will work with self-identity and boundaries, issues within intimate relationships and within your parent child relationships. I can help you learn and use new coping skills and mindfulness techniques. By acquiring these positive coping skills, you can learn to manage and respond to stress in a more healthy way.