Step Into Yourself…
Journey with me through the Inner Self. ~ Soul Insight Coming Soon!
Helping Kids & Families
Are You Worried About Your Child And Not Sure Where To Find The Right Help?
Are you concerned with some of your child's behaviors?
Does your child seemed depressed, irritable or angry?
Does your child struggle with behavior tantrums, social situations, or following the rules?
Does your child lack motivation or have trouble focusing on school work?
Do you see your child hurting, and wish you knew how to help?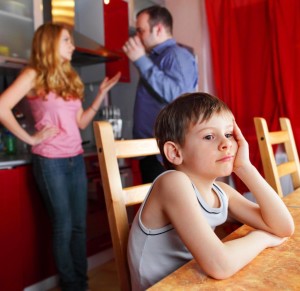 Children and adolescents face many unique challenges today. Pressures at school, problems at home, and dealing with peers can be overwhelming.
Sometimes they feel misunderstood, alone, or confused. They may feel angry or sad. It is not always easy for children and teens to express what is bothering them. Oftentimes they act out with behavioral problems or symptoms. They need not go through stressors, pain, and confusion alone.
I can help. . .
Specializing in counseling kids ages 8-12 years old, I believe children are innately good and do the best they can with the skills they have. Child counseling is often needed when a child is lacking a particular skill to successfully navigate the tasks and challenges of daily life. In other cases, family counseling or parenting coaching may be the most helpful in helping you to reclaim harmony in your family.
Children Who Are Suffering From Emotional or Cognitive Issues Have A Hard Time Communicating.
Depressed Children
Depressed children often withdraw from family and friends.
They may not know or understand why they are feeling the way they do.
You may have noticed that your child has become irritable and angry. When you try to ask what is wrong or help him or her, the tendency may be to pull further back. Depressed children want to be left alone — a lot. Usually they would rather participate in solitary activities, such as playing video games or sleeping rather than spending time with friends or family. Your child may feel like no one understands him or her. He or she may also have problems remembering things and lack motivation at school.
Anxious Children
Children with anxiety experience a different set of symptoms
Anxious children have a lot of fear-based concerns.
They tend to think about the same problems over and over and have a hard time sleeping because their mind is always racing. They may be afraid that other kids are making fun of or talking about them, or worry that their friends will turn on them for some reason. They may become easily annoyed with their parents and siblings. Children with anxiety may not always be able to articulate what's wrong; they just know they are constantly worrying and can't shut off the chatter in their heads. They may not enjoy going places or doing things with the family like they used to.
How will I, as the parent, be included in the counseling and know what is going on?
I will meet with you at various times so that you can learn skills to help your child experience positive change. We will work together to help your child take healthy risks and work through painful thoughts, feelings and emotions. Also, I will be available to answer any questions or concerns you might be having along the way. You do not have to do this alone. I am here to help.
  Benefits of Child Counseling  
Children are provided a safe and supportive environment and relationship with a professional that can help them resolve problems, relieve pressures, and develop healthy coping.
Children are strengthened and empowered to believe in themselves and learn how to deal most effectively with problems and people in their lives.
Child counseling has a high success rate. In fact it is unusual for child not to respond to therapy and experience significant improvement. Typically, children learn new, more effective ways to function than they had in the past.
You may be ready to pursue child counseling, but still have questions about the process…
Child counseling can be extremely effective in helping children learn to express themselves in healthier ways. It also can build on what you, as a parent, are already doing, as well as offer support, education and new concepts to try at home. Being a parent is hard regardless of your unique situation, and there is nothing wrong with seeking help.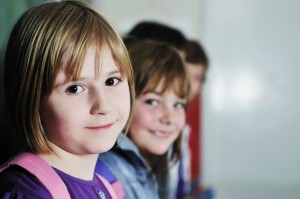 Over the years, I have helped children and families in OFallon Il. and the surrounding St. Louis metro-east area find solutions while focusing on strengths. There is no one right answer for how to help your child feel happy and confident because each child is unique. In counseling, I will help your child find balance and ease. Together, we can find what your family needs to move out of crisis and have peace.